Be Inspired · Relish · Flexible · Spacious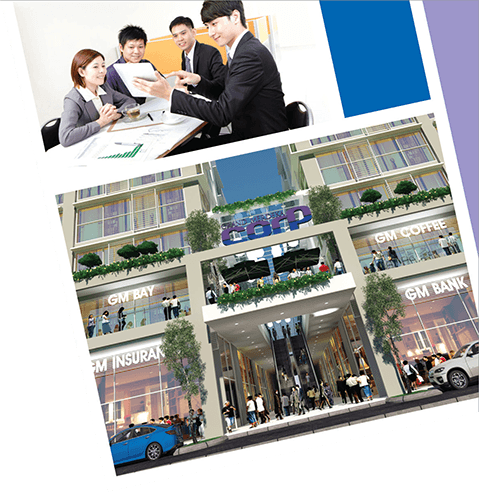 With two rows of signature office suits, showroom and retail units, GM Corp is said to introduce a new perk lifestyle and changing the night of the immediate neighborhood.
GM Corp will also feature an impressive choice of bars and restaurants, exclusive executive carpark, complete with a convenient GM buggy-transit to and from GM Mall, GM Home and GM Corp. Upon completion, GM Corp will have a total gross built up area of approximately 120,000 sq.ft. spread over 6-storey (corner and first intermediate towers) and 5-storey (intermediate towers).
Ground floor Galleria unit features 22ft. height ceiling with the provision of future mezzanine floor and internal stairways.
Complimentary Features
Spacious office / showroom units
Lift services for every 2 units
Garden terrace, gymnasium and spa, and function room
Private executive car parks at basement for owner / tenant
A stone throw away from a proposed hotel
Provide internal staircase
Escalator to transport patron from ground to the first floor